UK M&A deals in Q3: The road to recovery
Deal volume is 69% down compared with the previous quarter, but private equity and venture capital interest in food and drink remains resilient
M &A deal activity in the third quarter of this year remains low in the UK with 34 transactions in the period – 69% down compared with the previous quarter, a report by Grant Thornton has revealed. The value of 18 deals that were publicly disclosed totalled £631.2 million, including Diageo's acquisition of Davos Brands and Aviation American Gin for £256 million.
"The food and beverage sector, on the whole, has shown an amazing level of resilience this year," said Trefor Griffith, head of consumer industry group and head of food and beverage London at Grant Thornton. He noted the sector had to deal with a great many challenges before Covid-19, with Brexit, in particular, being challenging.
"It appears that a number of the trends including healthier eating, supplements and vitamins, scratch cooking, and shopping online have accelerated since the first lockdown, and it is very likely that these trends will continue into the future," he said. "And those businesses focussed on these areas will be well set to do well."
Deals in the spotlight
The report revealed that the majority of deals in the period were minority investments in challenger brands with high growth potential. "A typical example is Kellogg Co's stake in Mr Lee's Noodles, a Bournemouth-based brand specialising in healthy instant noodles," said Griffith.
Private equity and venture capital interest remained buoyant in Q3, accounting for 11 of the 34 deals – a 2% increase from the previous quarter. Deal volume is still down compared to Q1. "Deal value rebounded to £319.7 million, up from £41.2 million in deal value the previous quarter," said Griffith.
The investor appetite towards health-conscious brands remained evident in Q3. The acquisition of Welsh cereal bar manufacturer Halo Foods by US private equity investor Peak Rock Capital, and the acquistion of probiotics manufacturer Symprove by bd-capital prove the trend.
In the healthy eating space, brands for children attracted investors. Potato supplier Albert Bartlet rescued Kiddyum from administration, and organic baby food company Mamamade raised £300,000 in seed funding from a group of investors.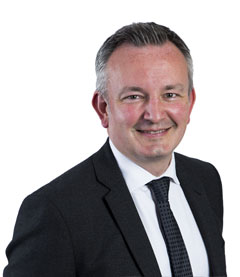 Investors have also turned their sights on the low- or free alcohol category. Low-alcohol brand Clean Liquor, which is 43% owned by Spencer Matthews, and alcohol-free beer and cider producer Drynks Unlimited both received minority investments.
Brands are turning to the crowds to raise funding, too. Seltzer manufacturer Modern Contradiction, for example, raised more than half a million through crowdfunding.
Looking ahead
Griffith argued that investors are seeking stability in long-term trends, such as healthy eating and drinking. "Companies that can combine these with the shopping habits of the post-coronavirus consumer will be attractive targets, as shown in the Q3 acquisitions of meal-kit delivery companies Planty and Baked-In," he said.
The outlook of M&A activity is positive, particularly in the foodservice and hospitality sectors. Griffith believes deals arising from businesses in distress are likely to pick up in the coming months as a knock-on effect of a second lockdown and the uncertainty around Brexit.
Griffith said: "It is also worth noting that the possibility of a no-deal Brexit and a potential increase in capital gains tax to pay for the furlough scheme has, in turn, increased many owner-managers' appetite to sell. This will be a key driver of deal volume in the coming months."
Murielle Gonzalez is the editor of NutritionInvestor. She is an experienced journalist with 20 years in the media industry, including work at B2B magazines in the UK and Latin America. Murielle holds a Master in Journalism from the University of Westminster and flair for all things online and multimedia storytelling.