Fredrika Gullfot, founder and chief executive of Swedish vegan start-up Simris Alg, explains the benefits of producing omega-3 supplements from microalgae and the route to market
By Murielle Gonzalez
Simris Alg (Simris), an agribusiness company based in southern Sweden, seeks to raise SEK 24.229 million ($2.60 million) through rights issue to support the company's expansion in the US market. Driven by vegan principles, Simris has developed an industrial process for growing microalgae to produce omega-3 as an alternative to fish oil and krill.
Omega-3 is a form of amino acids with multiple applications: in dietary supplements; functional food and drinks; infant nutrition products; pharmaceuticals; pet food; and clinical and medical foods. In terms of finished products, the omega-3 market was valued at $44.2 billion in 2019, according to data by GOED, the organisation that represents the EPA and DHA omega-3 sectors worldwide.
In Sweden, Simris operates a unique-by-design, 2,000-square-metre algae farm in Hammenhög. The company produces omega-3 supplements and a range of superfood ingredients to consumers who buy these products online. The business owns the entire value chain, from farm to bottle.
A women-led company, Fredrika Gullfot founded Simris in 2011. She serves as the chief executive, working closely with her daughter, Daphne Jaeschke, the commercial director.
In an exclusive interview with NutritionInvestor, Gullfot explained that the expansion plan was moved forward following completion of industrial scale and first market milestones. Pending Novel Food approval in the European Union, products are scheduled for launch in the US and South Korea.
"We incorporated our US subsidiary in May 2018, so since then we have been able to sell," said Gullfot.
Sales in the US, however, started in 2019 on a small scale with first retailers such as Erewhon Market in Los Angeles and Shop Good in San Diego, followed by Goop earlier this spring.
Besides the US, there is a SEK 7 million distribution agreement with South Korea. The deal will see the first Simris products hit the shelves this year.
Like this story? Subscribe to our newsletter to get the latest in food and drink investments and consumer trends direct to your inbox
The original plan, Gulloft said, was to launch in Sweden first and then further in Europe. But as the Novel Food approval kept dragging out, Simris started the regulatory processes on other markets in parallel.
"The US is a great market for us not only because of its size but also because the prestige wellness category is really growing here," said Gullfot.
Sales are still small but have started to grow both in retail and online. For Gullfot, "the time is right to accelerate the launch".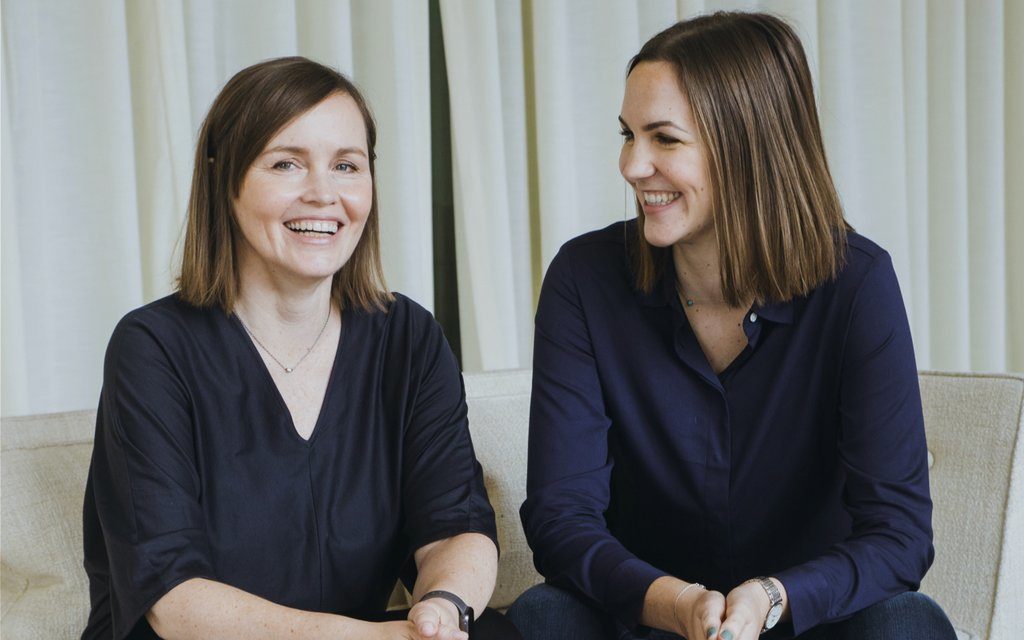 Gullfot revealed that sales revenue increased from SEK 0.76 million to SEK 1.74 million between 2018 and 2019. In the three months to March 2020, sales in the US landed at SEK 128 thousand, up 181% compared to the previous quarter.
"We see that this upward trend continues," said Gullfot. She explained that there is a lack of truly genuine products in the prestige wellness category, where Simris has something unique to offer.
"As far as we know, we are the only marine omega-3 supplement selling at Goop, for example," she said. "Due to the way these ingredients normally are sourced, our farm-to-bottle products really stand out."
Algae-based omega-3
Omega-3s are essential poly-unsaturated fatty acids, which we need to obtain from the foodstuff we eat.
The marine omega-3 docosahexaenoic acid (DHA) and eicosapentaenoic acid (EPA) are two of the most important building blocks in our bodies with many vital physiological functions. Land-based plants only contain alpha-linolenic acid (ALA), a shorter omega-3 form.
The most common way to obtain these fatty acids is by eating fatty fish, but not everybody eats enough fatty fish for optimal omega-3 intake. There is also the concern around the levels of environmental toxins and heavy metals in wild fish and fish oil in many regions. Plus, fish is no alternative for vegans, vegetarians, or those allergic to fish.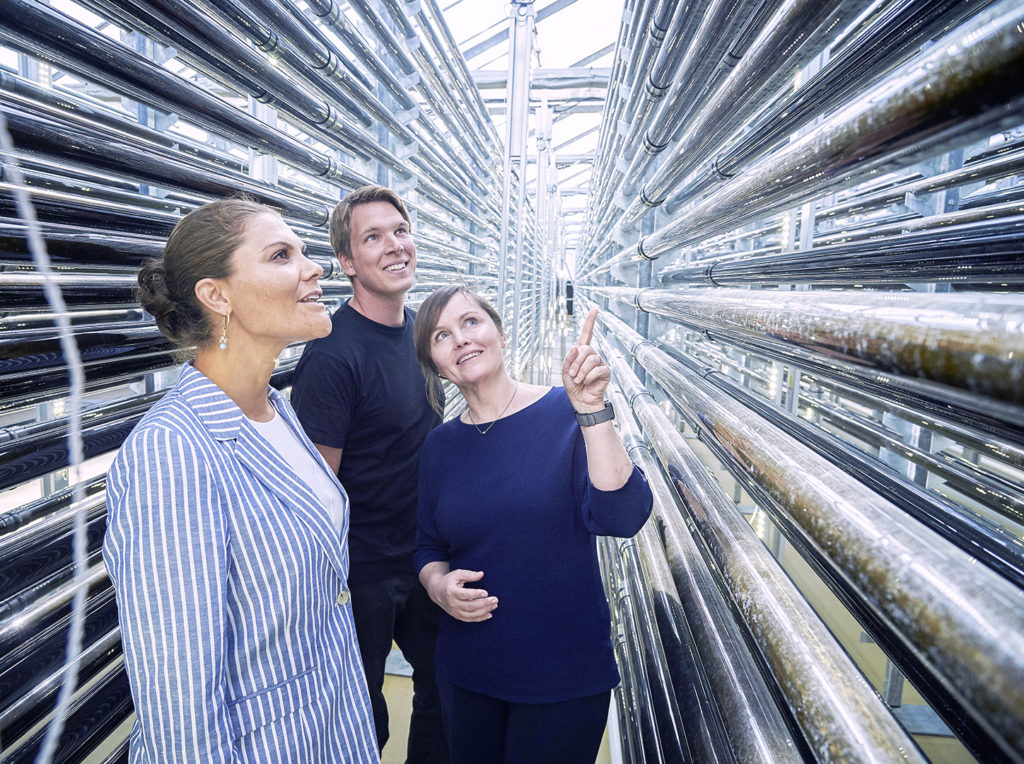 The algae-based omega-3 supplements that Simris produces are based on the company's unique algae oil, which is inherently rich in high content of EPA and DHA.
Simris' proprietary technology is a type of vertical farming and combines the best of biotechnology and modern precision aquaculture.
The algae grow by natural photosynthesis in closed glass tubular systems, where the algae are continuously circulated in the company's own pure saltwater system. With this process, Simris obtains an omega-3 oil that is ecologically sustainable, free from environmental toxins, and packed with healthy substances, phytonutrients and antioxidants.
Simris' Algae Omega-3 range comprises three products, including the original formulation and variations tailored to athletes and fitness enthusiasts and for pregnant and nursing women.
The company is also marketing five algae-based products in the superfood category: spirulina, astaxanthin, chlorella, and tea.
A novel food in the market
Gullfot is a scientist who specialised in biotechnology at KTH, the Royal Institute of Technology in Stockholm. During her studies, Gullfot became fascinated by microalgae. At the time, microalgae were emerging as a new discipline backed by reports of potentially endless applications in the sustainable production of many products.
In the food sector, innovations like the algae-based omega-3 product require the authority's approval.
"The algae we grow are diatoms that have long been known for their safety and suitability as food, especially omega-3," said Gullfot. "However, since this is the first time they are brought to the market, they fall under the Novel Foods regulation in the EU," she explained.
Simris filed an application with the Food Safety Authority of Ireland (FSAI), who performed the safety assessment and supported the approval in Autumn 2017. A year later, a new regulation was put in place and the company had to resubmit. For Gullfot, it's a matter of time for the approval to come through.
In the meantime, the company has secured retail agreements in Sweden with Åhléns, a major department store, and Apoteket, the country's largest pharmacy chain.
A vegan listed company
Simris has been a public traded company since 2016, listed on the Nasdaq First North Growth Market. The move saw Simris become one of the first publicly listed vegan companies.
"[Going public] is a common financing route in Sweden for innovation-based companies," said Gullfot. She explained that there is less access to VC funding compared to other capital markets.
"While we have several MTF (multilateral trading facility) catering for early-stage companies – in addition to Nasdaq First North there is Spotlight and NGM – we chose the Nasdaq First North Growth Market because it is the most renowned and has a regulatory framework that is most similar to the main market," she said. "This is, of course, better for the shareholders."
In a presentation to investors, Simris explained that the current production capacity allows the company to reach break-even without further investments. "The technology has been proven at industrial scale in commercial operation since 2016 and is prepared to scale further in response to growing market demand," the company said.
Simris seeks to raise SEK 29.1 million ($3.13 million) through a rights issue at 0.90 SEK per share. The last day of the subscription period is on 8 July 2020.
Date published: 2 July 2020