Shaun Browne of Houlihan Lokey and Romain Maitret of L.E.K Consulting say signs in the market herald a more-busy-than-expected September for M&A deals
By Murielle Gonzalez
Food and drink M&A activity is in a double-digit fall following the global Covid-19 lockdown that started four months ago. In the UK, for example, private equity firm Endless had started the process of selling Bright Blue Foods, the private label ambient cake manufacturer, but the auction was put on hold when the pandemic hit the market. Bright Blue Foods has been a portfolio company of Endless since 2015.
Shaun Browne, managing director and co-head of UK corporate finance at Houlihan Lokey, explains that uncertainty, the inability to meet management or visit factories, lack of access to credit, and disagreements over valuation have all contributed to the decline in M&A deals. "In a pandemic like this what tends to happen is buyers assume valuations come down whereas vendors are not willing to accept that. If the valuation is lower, then they're not going to sell," he says.
Public data on the deals completed this year show a 34% decline in global M&A activity in the food and drink space. The drop in Europe is 29% and 25% in the UK.
To the end of May last year, there were 319 food deals globally, and this year the number is down to 211. In the same period in Europe, the number of deals dropped from 133 to 94. In the UK, 16 deals were completed in 2019 and only 12 this year so far.
The total disclosed value of deals is yet another sign of the climate in the market against the backdrop of Covid-19. Global deals reached £22.5 billion in 2019 while transactions in the five months to May 2020 totalled £17.2 billion. In Europe, however, the total disclosed value of the deals last year was £6.3 billion, more than half the value of the deals in 2020. In the UK, the total deal value dropped from £1.4 billion in 2019 to £200 million this year.
Positive signs in the market
Deals have ebbed in the past four months, but they are by no means gone. Analysts and financial advisors are optimistic and see positive signs in the market. Restrictions on lockdown are being relaxed in the UK and other countries, and some food companies have seen sales increase during the lockdown period; these factors herald a more busy-than-expected September, as deals are traditionally launched after the summer.
"It's still difficult to meet management, and lending institutions are still reluctant to lend to 'new' situations, plus it's difficult to forecast future financial performance," says Browne. He argues, however, that several positives balance off the negatives.
Browne explains: "There may be some distressed disposals, and it's getting easier to meet management. Most deals scheduled to launch in March through June, which have been postponed, are likely to be resumed in September.
"Stock markets have recovered significantly since lows in March, and the higher stock markets are the more M&A activity there is. Many food companies have exceeded budget as a result of Covid-19, so may accelerate their planned disposal timelines, and private equity needs to invest – that's their job!"
For Browne, trade buyers have remained willing to invest over recent months, but there is a shortage of available assets. "We expect many UK food deals to be launched in September," he says. "If there is a continuation in the reduction of Covid-19 cases, transactions will happen."
Large food corporation and private equity houses have turned to support the brands in their portfolios with follow-on investments.
Romain Maitret, partner at LEK Consulting in London, observes that large food corporations have decided to strengthen their balance sheet by selling non-core assets.
"2 Sisters, for example," he says. "There are rumours on the intention of selling Fox's, its biscuit business," he adds. "Last year, 2 Sisters sold the pizza brand Goodfella's, so they are thinking of selling more non-core assets," he explains, noting the company is willing to become a sole poultry business. Maitret also points at Unilever; the consumer giant is considering the sale of its tea business to focus on the personal care and food portfolio.
Consumer trend steering investments
The decline of M&A activity in the food and drink space is a visible impact of the Covid-19 pandemic, but consumers are also playing a part.
Maitret argues that analysis of the shift in purchase behaviour and supply chain dynamics is fundamental to understanding the 'new normal' in the food sector – as much as the investment space. Changes in the market influence investors' decisions either to hold on to existing investments or to turn their sight on to emerging brands.
"There were sharp differences between food retail and foodservice; the latter stopped overnight, but retail sales have increased," explains Maitret. "Businesses exposed to retail have been doing well because business continued. Categories that were growing or just catching up with inflation or the economy actually achieved better growth," he adds.
Maitret observes that businesses in the drink category, which have high exposure to trade channels like foodservice, have suffered the most as the business model relies on higher volumes.
"Sales in the drink category are based on cages, and the volume of them is hard to convert into retail," he says. "The same happened with high-volume sales categories like flour. Businesses with inventory that can't go to supermarkets struggled."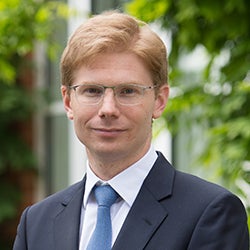 Maitret also notes that the stockpile of toilet paper we saw in the early days of the lockdown is beyond anecdotal; it reflects how consumer trends affect the industry as a whole.
"People stockpiled these items from supermarkets, but hotels and restaurant that rely on larger quantities of toilet paper had difficulty finding them due to problems in the supply chain. This dynamic demonstrates that brands exposed to hospitality and foodservice suffered a lot," he says. "The main challenges have been around logistics."
Businesses exposed to on-trade and foodservice are in financial difficulty, and hence the opportunity of buying assets in distress is real. Some deals have happened, and others are in the process or postponed.
In the US, for example, Capitol Peak and KKR joined forces to rescue Borden; the dairy company had filed for Chapter 11 in June. In the UK, Adelie Foods was put into administration, and investment firms have shown interest in the on-the-go food manufacturer. "We're going to see more investors buying assets in distress over the next six months," says Maitret.
Like this story? Subscribe to our newsletter to get the latest in food and drink investments and consumer trends direct to your inbox
Inevitably, the on-the-go and food category and the on-trade business stopped overnight, but other segments in the food and drink space have bloomed.
For Maitret, brands in the premium and health space are rising as attractive assets for any investment portfolio.
"Point of sale data show that the healthier or 'better for you' segment is doing well," says Maitret. "Whether these businesses are up for sale depends on their channel exposure. Not all healthier food or healthier ingredients are sold in retail, so again, it's down to the nature of the business," he adds.
"Businesses exposed to foodservice and hospitality are either in distress or seeking to delay a sales process for the low valuation they might get."
The shift to online or direct-to-consumer is also steering the fate of food and drink companies. "Before Covid-19, online sales were low, about 8%," says Maitret. "Post-Covid it increased to a point where capacity was at the limit."
"Companies adapted to the shift and click-and-collect started to pick up, and on top of that you have direct-to-consumer," he adds. "These channels started to appear in businesses that never used them before."
Maitret also observes that in a time of crisis private labels always perform well, and the Covid-19 lockdown is no exception. "Because of restrictions in the supply chain, larger brands were out of stock, so people explored new brands and new propositions, with private label among them," he says. "But there will be other winners in this game, too. Simply because they have been able to stock products."
Maitret observes that people like the idea of convenience, and cooking at home, which combined with the availability of private label, with good supply chain, selling through groceries and direct-to-consumer online is a recipe for making these businesses trade well.
Tips and advice for start-ups and investors
With all these ups and downs in the market, both Browne and Maitret agree that from September onwards we are likely to see an uptick in M&A activity and that investors, start-ups and food companies that have managed to weather the storm will be in pole position.
"This is the time for start-ups to think of their supply chain, and try to create resilience in your operations," says Maitret. "Having some inventory is now a good thing, so take advantage of that," he adds. "Start-ups should consider having some buffer, and be able to source directly," he suggests.
Maitret also points to the opportunity for start-ups to participate in the growth of new business models, like direct-to-consumer. "The b2c trade is coming out strong, but start-ups should evaluate it well. B2c is not good for everyone, but it is a possibility," he warns.
"What has happened in this crisis is that people started to buy locally, and therefore brands should also try to have their products in convenience stores," adds Maitret. He suggests brands should look at their distribution channels and routes to market so they can broaden exposure, but most importantly, create resilience.
Maitret says that marketing is also an area where brands need to step up. "We will enter a phase where we're going to see some polarisation in the market," he says. "A-brands, those that have a distinct proposition, will do well," he adds. "The good elements of private label will do well, too. So, investors will put the money in these brands."
Investors, Maitret says, have taken a step back to gain a bigger perspective of the changes in the food and drink space. Private equity firms may have been reluctant to a sale as valuations by EBITDA have dropped three multiples, from 10x to 7x.
"The decrease in valuations, is not as bad as what we saw during the global financial crisis," says Maitret. "We are not out of the tunnel yet, but in the middle of it. It could get worse or stay there for longer – that's uncertain," he adds, noting that investors are making sure brands in their portfolios are standing strong.
"Investors need to make sure they have A-brands," says Maitret. "To stay on top of the market, you may also want to be on top of innovation. This goes back to the point of building some resilience in the supply chain."
Browne concurs. He observes that what makes food companies valuable is a combination of 14 factors. In no particular order, these are:
Healthy or 'better for you'
Direct-to-consumer channels
Personalisation
Branded
Fast growth
Motivated management and team force
Growth margins of 40%-plus
Convenience
International in nature or global potential
Scale
Diverse and robust customer base
Well-invested manufacturing footprint
New category or early-mover
Significant intellectual property
"No one company is likely to have all of these attributes, but the more of those boxes you can tick, is likely to create a higher value for your business," Browne concludes.
The M&A activity is more about the timeline of a company and its position of strength within the market. Traditionally, private equity houses invest with a timeline of three-to-five years while multinational food companies conduct strategic reviews all the time.
The gloomy climate that spread since the Covid-19 lockdown is slowly easing out. We are likely to see an even bigger rush of M&A deals in September because very few deals were launched earlier this year. Players in the investment space are gearing up.
Date published: 23 July 2020